Facebook Has A Two-Tiered Privacy System That Favors Its Leaders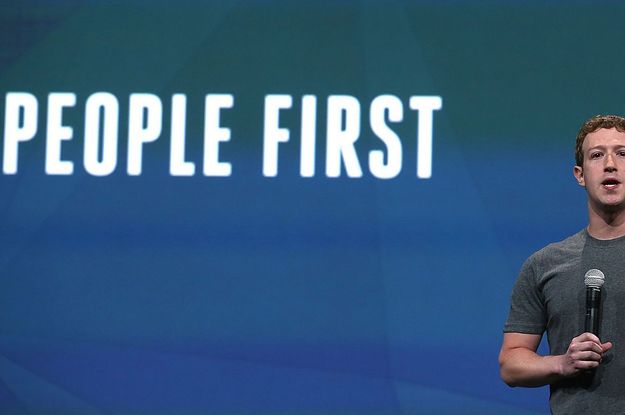 Facebook CEO Mark Zuckerberg has special privacy features on the platform — a revelation that suggests the company has been operating a two-tiered privacy system that favors its leadership over its users.
Zuckerberg and other executives have been able to use ephemeral messaging features — much like Snapchat, Signal, and other platforms focused on user privacy — which delete Facebook messages from recipients' inboxes after a certain period of time, features revealed Thursday by TechCrunch and confirmed by Facebook. The second-class public system does not offer that option.
In the wake of the TechCrunch report, the company said Facebook plans to make the feature available more widely and will pause Zuckerberg and the other executives use of them. When BuzzFeed News asked Facebook when it would roll this out to users, it declined to provide a timeframe.
The company also declined to say how long Zuckerberg has had the feature and what other executives had access to it. Nor did Facebook explain just when it decided to roll out the feature more broadly. Finally, it declined to say whether messages will disappear automatically as Zuckerberg's did or via a user-set timer.
Why is a privacy feature used by Facebook's CEO not available to normal users? The company didn't quite explain. A company spokesperson shared the following statement: "We have discussed this feature several times. And people using our secret message feature in the encrypted version of Messenger have the ability to set a timer — and have their messages automatically deleted. We will now be making a broader delete message feature available. This may take some time. And until this feature is ready, we will no longer be deleting any executives' messages. We should have done this sooner — and we're sorry that we did not."
News of Facebook's two-tier privacy system is damning because Facebook's official ideology has often downplayed the importance of privacy, and CEO Mark Zuckerberg has said "People have really gotten comfortable not only sharing more information and different kinds, but more openly and with more people." Meanwhile, Zuckerberg also benefited from the ephemeral messaging feature — the data privacy equivalent of the mayor using his police detail to skip red lights on the way to a dinner party.
"This story reinforces people's fears about Mark Zuckerberg and Facebook. There don't seem to be any rules — and if there are, they don't apply to Mark," Justin Hendrix, executive director of the NYC Media Lab, who is leading a public push to discuss social media regulation, told BuzzFeed News.
David Carroll, associate professor of media design at Parsons The New School for Design, concurred with that view. "Why does he grant himself more privacy rights than everybody else?" Carroll told BuzzFeed News. "Kind of like Cambridge Analytica protecting the privacy of its clients and affiliates, but not voters around the world."
In an interview with BuzzFeed News yesterday, Facebook COO Sheryl Sandberg made clear what Facebook needs to do to regain user trust: "It's not about what we say, it's what we do."
Alex Kantrowitz is a senior technology reporter for BuzzFeed News and is based in San Francisco. He reports on social and communications.
Contact Alex Kantrowitz at alex.kantrowitz@buzzfeed.com.
Got a confidential tip? Submit it here.